Advancing the Field of Geospatial Science
ISAMM Promotes Geospatial Research and Technology to Enhance Natural Resource Science
Today, more so than at any other point in human history, we must strive to make informed decisions that benefit the condition of our planet over the long term. Geospatial analysis offers a view of our world and the events unfolding upon it, that are critical to good decision making.

Monitoring the Forces of Nature
Geospatial Science Reveals Spatial Relationships Among Components of the Natural World
Geospatial science provides methods for data collection, analysis, and information dissemination that are critical to monitoring and understanding the condition of our world. ISAMM is built upon the principals of geospatial science, and serves to leverage this knowledge to enhance HSU's research capacity, and increase the University's contributions to science.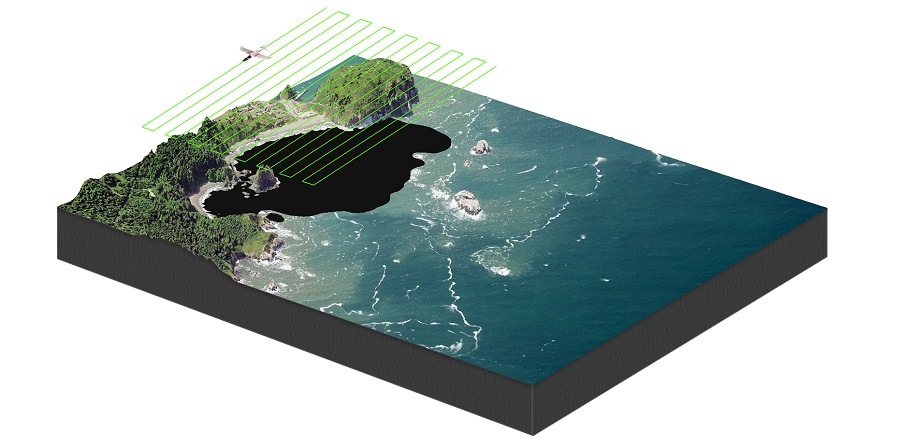 UAS and Geospatial Science
USA and Geospatial Science Provide a Powerful Means to Monitor and Evaluate the Condition of the Earth
Utilizing technologies, such as small unmanned aircraft stems (sUAS), ISAMM can obtain data in near-real-time. Through geospatial techniques, this data can be transformed in a variety of ways to reveal patterns of change taking place on the ground. Additionally, data collected from sUAS can be used for environmental monitoring, or to generate models to simulate environmental conditions.
ISAMM leverages its research capacity to enhance the geospatial curriculum at HSU. Through the Institute, students have access to cutting edge technology, and are introduced to the practical application of geospatial science.